This past Sunday during an urban foraging walk in Treptower Park I tasted maple flowers for the first time. My first Spring forage in Berlin, I was happy to finally try all the edible leaves before they become too tough — the Beech, Linden and Maple.
The tiny luminous flowers actually tasted like the syrup, though with a subtler sweetness — the essence of Maple. I initially found myself surprised at the taste, but I suppose it makes perfect sense.
We stood for a few minutes in the sun marveling at the big blooming tree, most of us reaching back up for second and third helpings of the delicate treat before moving on.
The other plant I ate multiples of was Allium paradoxum or Few-Flowered Leek. It's a wild onion from Asia that has become invasive in Western Europe. At the top of each stem is a cluster of tiny golden spheres, the seeds, which our guide said could be pickled in vinegar and enjoyed as a type of "vegan caviar" year-round.
I chomped on a few freshly picked stalks and enjoyed the crisp texture and bright garlicky taste. I felt gratitude for this natural gift and a kinship with other creatures who nibble their way through the world.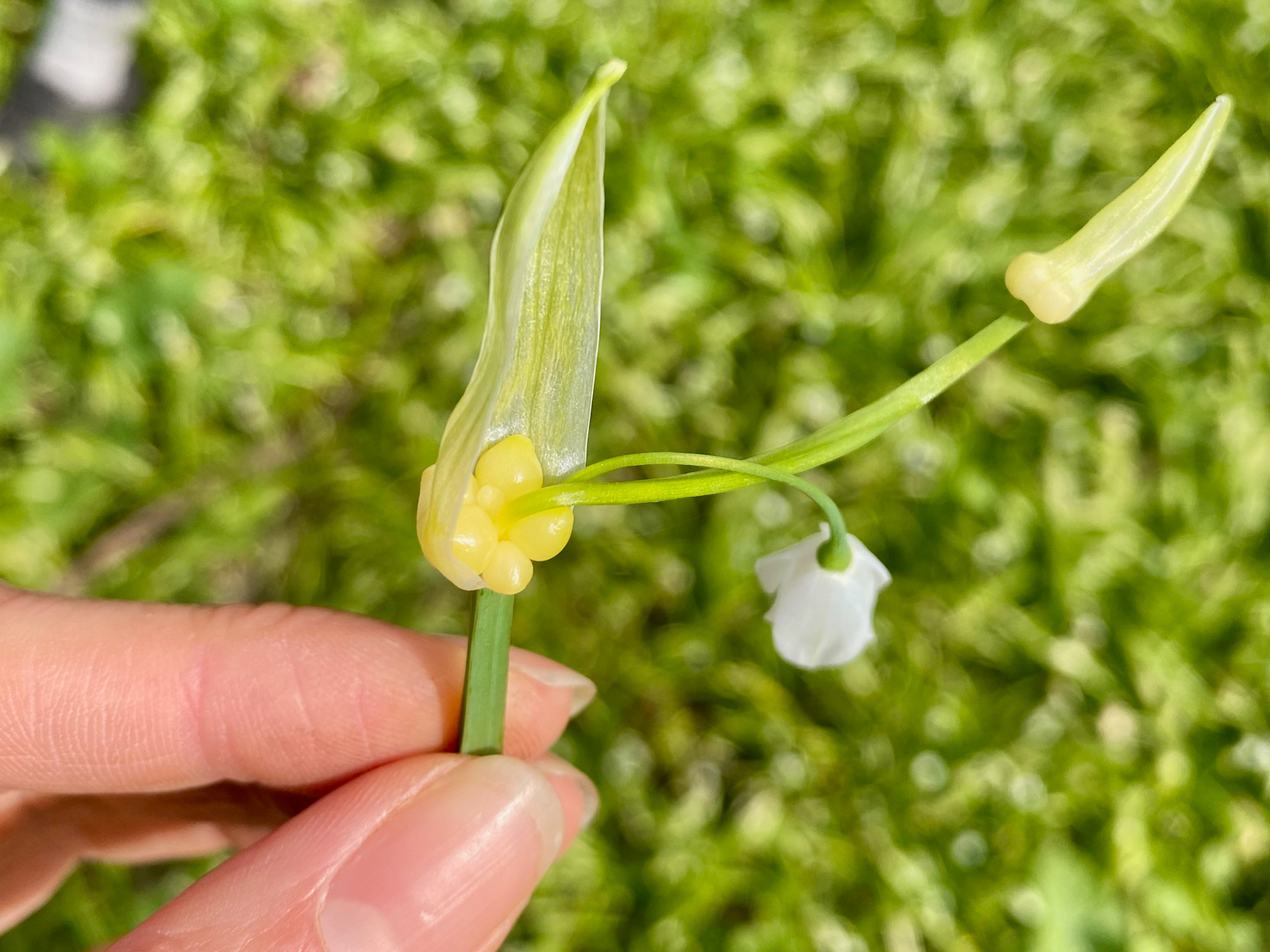 Mmmmm... invasive species 🤤
Apparently the leaves of the leek can also be used to make a pesto and because the plant is invasive you can never pick enough. "If you can't beat em, eat em!" our guide said cheerfully "just don't drop the seeds".